PermaPlate – Vehicle Interior and Exterior Protective Products
PermaPlate offers a line of protective products for the interior and exterior of your new vehicle to Keep your car looking great preserves its value.
Accidents can happen to both the inside and outside your vehicle at any time.
PermaPlate protects your interiors from scuffs, fingerprints, stains and spills, and your exterior from dents and glass cracks.
PermaPlate's line of protective products, including Leatherguard, Fiberguard, Paintguard and Dent and Windshield Protection.are designed to protect every surface of your vehicle, inside and outside.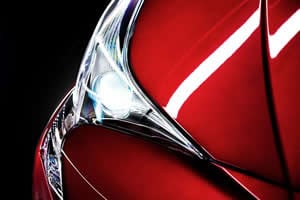 Paintguard's exclusive formula bonds with and seals the paint surface creating a continuous, durable finish protecting your vehicle from the sun's powerful ultraviolet rays that can cause oxidation and fading.
Three decades of innovative product research and testing back the quality and success of Paintguard.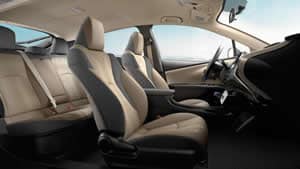 Sun, excessive dryness, temperature extremes are three demons that will swiftly decrease the value of your RV's interior. Leatherguard is the most powerful leather and vinyl protector on the market. Professionally applied by your dealer, Leatherguard's ultraviolet sunscreens and penetrating conditioners fight drying, fading, and discoloration on leather or vinyl seats, dashboards and interior trim. We are as committed to the protection of your purchase as are you. With Leatherguard, your vehicle's value will remain solid while its leather and vinyl features stay soft and supple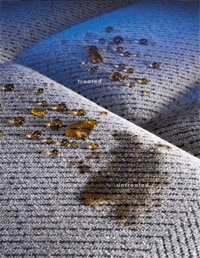 Spills, splatters, and everyday mishaps are almost unavoidable. Fiberguard gives you the advantage of intervening before minor accidents become major reminders. Designed to coat each fiber of your RV's carpet and fabric upholstery, Fiberguard's polymer based coating seals out stains from both oil and water based spills. Because Fiberguard bonds to individual fibers, the air spaces between fabric strands remain open and permit the upholstery to breathe. The texture, scent, and color of the original fabrics are not altered and spills slip into air pockets between fibers allowing for quick and easy clean up
Frequently Asked Questions
Question: Can I use wax on a vehicle that has had Perma-Plated Paintguard applied?
With the Perma-Plate Paintguard there is no need for old fashioned waxing. The Paintguard is a sealant that chemically bonds with the paint providing a durable protective coating. Any wax approved for automotive use will not damage the Perma-Plate Paintguard application or affect your warranty with us in any way. One advantage to having Paintguard applied to your vehicle is that it is no longer necessary to wax your car. Wax, even a good one, does not normally have the ability to bond to the paint. Because of this, the wax is not detergent resistant and is 80% removed after the first wash. However, if waxing is a preferred part of your vehicle car regimen, you can be secure in knowing that automotive waxes will not damage the original Perma-Plate Paintguard protection. For added protection we recommend using Paintguard Renewer. You will find it will deep-clean the surface and revitalize the shine adding to the protection that is already on the vehicle.
Question: Are the maintenance products required to maintain my warranty?
Any cleaning and care products suitable for automotive use can be used on your vehicle without affecting your warranty. We recommend the Perma-Plate maintenance products as they are specially formulated to work with your original Perma-Plate application. You will find the Perma-Plate maintenance products easy to use, offering the highest quality vehicle protection.