Auto Shield Identity Theft Recovery Service and Vehicle Theft Protection System
What is the Auto Shield Identity Theft Recovery Service?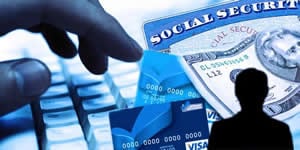 If you become a victim of identity theft, our Fully-Managed Recovery service will assign you a personal Recovery Advocate. Your dedicated Recovery Advocate will work with you to create a personalized recovery plan. Then, working on your behalf, your Recovery Advocate will file paperwork, make phone calls, perform research, contact credit lenders, collection agencies and government agencies until your identity has been restored. You will have online access to the most up to date case notes and any documents relating to recovering your identity via the Identity Care Center 24 X 7 X 365. Your case will remain open until you and your Recovery Advocate agree that your identity has been restored to pre-event status.
Why get the Auto Shield Identity Theft Recovery Service?
Auto Shield offers a Fully-Managed Identity Theft Recovery Service.
Many providers of identity theft solutions do not offer the type of recovery you deserve!
Assisted Recovery provides you with generic advice and a packet of forms for you to do the majority of the leg-work.
Limited Recovery covers only a single credit card or bank account event.
Semi-Managed Recovery include abbreviated services, such as just three-way calling on your behalf.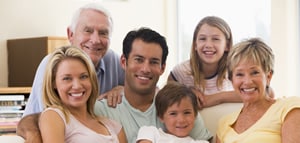 This comprehensive fully managed recovery solution is also available for your entire family and covers three generations. Eligible family members include your spouse or domestic partner, dependents through the age of 24 with the same address, and your parents with the same permanent address or registered in a senior assisted living facility, skilled nursing home, hospice, or recently deceased.
What are the benefits of the Auto Shield Identity Theft Recovery Service?
Cover 3 generations in household including, spouses, domestic partners and dependents up to age 25
In the event your identity is compromised in any way, you will be assigned a personal Recovery Advocate who will do all the legwork to recover your identity/credit no matter how long it takes
Fraud Recovery package, with activation forms for immediate action provided to you by email or overnight delivery
Place fraud alerts on all three bureaus to stop any further compromise
Customized recovery plan put into action by your recovery advocate
ID advocates able to notify directly the three major credit bureaus
ID advocates contacts the creditors, financial institutions and utility providers of identity fraud and assist in filing a police report
Provided with daily reports of status of recovery
Monitoring for 12 months after identity/credit has been restored
What is the Auto Shield Theft Protection System?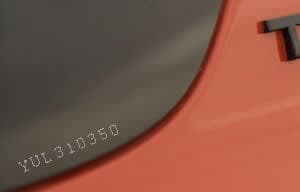 The Auto Shield Theft Protection System (also known as Vehicle Theft Registration or VTR) is a theft deterrent security tracking system that works as an effective deterrent against vehicle theft.
In the event that the System fails and the vehicle is stolen and not recovered within 30 days, Auto Shield will pay the owner up to $3,500.
How does the Auto Shield Theft Protection System work?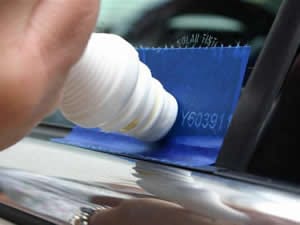 The Auto Shield Theft Protection System utilizes a unique number that is etched into all the windows of your vehicle. That identifying etch number is then uploaded to a nation-wide crime prevention database to track the vehicle in the event of theft.
The etching process uses a stencil and acidic etching paste to "etch" the unique number into the windows and windshield of your vehicle making them easily identifiable and deters thieves for wanting to steal your car.
Is the Auto Shield Theft Protection System worth investing in?
If your vehicle is stolen and a claim is made to your insurance company, oftentimes customers have to come up with a large sum of money to pay their deductible.  In many cases, the customer must pay back the remainder on the loan, as their insurance policy only covers the current market value of the vehicle and will not cover the full amount of the loan.
Auto Shield normally costs a few hundred dollars, and it only makes sense to make a small investment to ensure further financial protection.
Auto theft in America is an increasingly growing problem for consumers. There were an estimated 697,979 motor vehicle thefts nationwide in 2013 and the FBI claims that a motor vehicle is stolen in America every 44 seconds.