Car Pro Partnership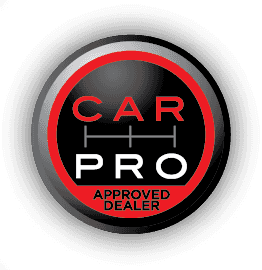 West Coast Toyota is proud to announce that we are now a Car Pro Certified Dealer! We work hard to give each customer the attention and care they deserve, and this is one more way to help our customers.
What does being a Car Pro Certified Dealer mean?
As a Car Pro Certified Dealer, we are held accountable for treating our customers as the VIPS that they are. We work hard to fulfill the Car Pro Promise when you come to our dealership. Some of the core principles are as follows:
Personal Relationship: We work to treat customers as a friends, showing respect and focusing on building trust.

Upfront Communication: We work and communicate with honesty and transparency throughout our dealership and in our advertising.

Dependable Follow-Through: We work hard to follow through on our promises.

Fair Pricing: We work to give straightforward pricing and to reduce frustrating negotiations.

Extra-Mile Service: We work to exceed your dealership expectations.

Simplified Process: Our managers and decision-makers will work directly with you to make the car-buying process move more smoothly.
If you have any questions about our Car Pro Partnership, please visit our dealership page on the Car Pro website.